Chimera Mobile Phone Utility version: 22.65.0616 @ 2019-10-19
Printing phone history
Get Info
2019-10-19
5:36:05
PM
Knoxguard Unlock
2019-10-19
5:33:59
PM
Rmm Unlock
2019-10-19
5:31:52
PM
Get info started
Gathering phone info...
Collecting information. Be patient! Do NOT disconnect the phone!
Model: SM-A205U
Sales Code: VZW
Country Code: USA
Timezone: America/Havana
Android Version: 9 [PPR1.180610.011] [SDK 28]
Build Date: Mon Jun 24 16:41:06 KST 2019
PDA Version: A205USQU1ASFA [june 2019, revA]
Phone Version: A205USQU1ASFA [june 2019, revA]
CSC Version: A205UOYN1ASFA [june 2019, revA]
Product Code: VZW
HIDSw Version: A205USQU1ASFA/A205UOYN1ASFA/A205USQU1ASFA/A205USQU1ASFA
Board Platform: EXYNOS5
Modem Platform: SHANNON327
Serial Number: R58M77STLSA
Imei: 3571901xxxxxxxx
Unique Number: CBJ005187C6C476
Connections: AT,MTP
Battery Status: 4.15V (86%)
Network Type: CDMA
SIM Status: SIM_SERVICE_PROVIDER_LOCKED
Multisim Config: SS
Knox Version: v30
Warranty Bit: 0
Security Patch: 2019-06-01
Data Encryption State: encrypted
Successfully finished.
Finished at local time: [10.19.19 13:46:25]
WorkID: 76672703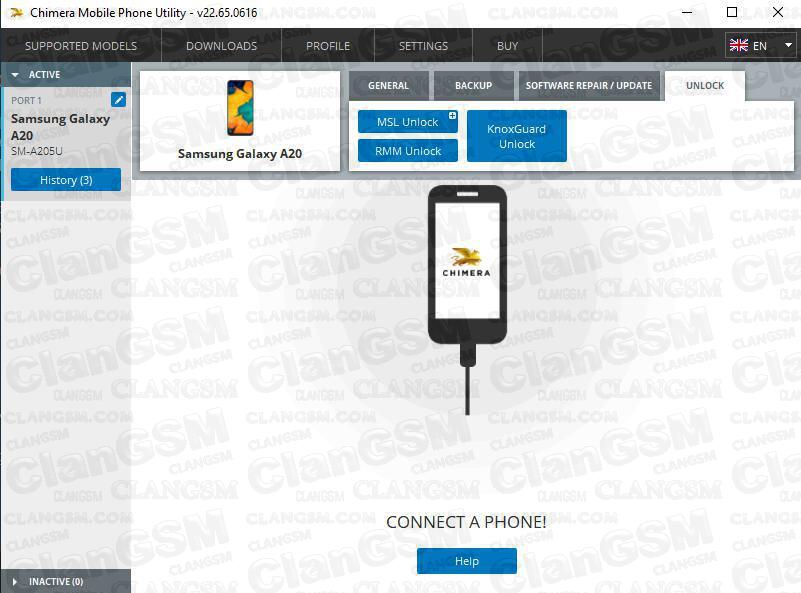 Te deja hacer 2 o tres llamadas, te saca un cartel y despues se bloquea.
Tengo dos en esta situacion, alguien a podido darle solucion???